We have yet to meet anyone who is an avid fan of mosquitoes. Not only do these pests pack an annoying punch with their itchy, stinging bites, but their bites can also transmit a number of serious diseases like West Nile, Zika, Encephalitis, Chikungunya, and more.
Unfortunately, we also have yet to meet anyone who is an avid fan of traditional mosquito repellent.
Most repellents contain harsh chemicals like DEET and Picaridin. While both of these ingredients are effective against deterring mosquitos, they can also be irritating for sensitive skin. There has also been concern about the safety of these ingredients when used around children, pets and even the environment.
Luckily, there are other methods you can use when it comes to repelling those annoying mosquitoes.
That's right – we're talking about mosquitos repellent bands.
But just how well do these products work, and are they really effective in keeping dangerous diseases at bay when it comes to mosquito bites?
Let's find out.
What Are Mosquitoes Repellent Bands And How Do They Work?

Mosquito repellent bands are typically going to be bands worn as bracelets, anklets or necklaces that are designed to repel mosquitoes.
Mosquitos repellent bands, sometimes called mosquito repellent bracelets, are bands designed to be worn around the wrist, ankle or neck to ward off mosquitoes.
There is quite a draw to mosquitos repellent bands, especially as organic gardening and pest control becomes more and more popular.
In general, mosquitos repellent bands work by emitting a scent that repels not only mosquitoes, but many other types of pests like flies, gnats, ticks, fleas and even spiders. Most of the time, mosquitos repellent bands are made using essential oils.
Some of the most common essential oils used in these mosquitoes repellent bands tend to be citronella oil, but you can also find bands made with lavender oil, mint oil, eucalyptus oil, tea tree oil, and peppermint oil.
Most mosquitos repellent bands are reusable, and some even provide instructions with how you can re-infuse them with the essential oils or plant-based ingredients that help to repel these flying pests.
However, like most pest control products on the market these days, mosquitos repellent bands come with their fair share of pros and cons.
Pros and Cons of Mosquitoes Repellent Bands

Mosquito repellent bands are typically made with natural ingredients and can be worn on people of all ages. 
While we do love the idea of mosquitos repellent bands replacing sticky, chemical-laden DEET or other bug repellents to ward off mosquitoes, we have to admit that we were skeptical.
The truth is, we know that essential oils can work to repel certain pests, but how well do mosquitoes repellent bands infused with essential oils really work?
Well, it seems that the results are varied. Some people report excellent results when it comes to their mosquitos repellent bands, while others claim that the mosquitoes bite them anyway.
This video below shows an experiment conducted by Inside Edition using a variety of chemical bug sprays, natural sprays and even a mosquitoes repellent bands containing geraniol oil.
Which Products Will These Mosquitoes In The Below Video Avoid? Take A Look! 
We do know that mosquitos repellent bands can work, but we also know they will only work to a point. We should also note that, while mosquitos repellent bands may be a good natural replacement for chemical bug sprays, they may also not be guaranteed to prevent pests from biting, which can be especially worrisome if those pests are carrying serious diseases.
With that noted, let's take a look at a few of the pros and cons of investing in mosquitos repellent bands.
Pros of Mosquitos Repellent Bands
Most are all natural and made with plant-based ingredients and oils
They pose very little risk to children or pets
They reduce risk of aversive side-effects to chemical bug sprays containing DEET
Many mosquitos repellent bands are reusable
Many mosquitoes repellent bands are water resistant or water-proof
They are easy to use
They offer mosquito repellent protection without harsh chemicals, odors or sprays that are applied directly to the clothing or skin
Cons of Mosquitoes Repellent Bands
Studies have been inconclusive as to their effectiveness
They are not 100% guaranteed
They may only protect a small area of the body that they are closest to
Mosquitos repellent bands may have a strong scent due to their essential oils
They may not protect fully against dangerous pests like mosquitoes that carry disease
Some pets or people may be sensitive to the essential oils in the bands
What Is The Verdict? 
We like the idea of using mosquitos repellent bands in conjunction with other mosquito repellent products, especially if you're concerned about using chemical products or bug sprays.
However, we would recommend using them alongside other natural methods of pest control products as opposed to using mosquitos repellent bands strictly on their own to ward off biting pests.
This is especially true if you live in a region where mosquitoes are quite prevalent or if you know your local mosquitoes are carrying certain diseases.
So, now that we've covered all the pros and cons, let's talk about what to look for in the best mosquitos repellent bands.
What To Look For In The Best Mosquitoes Repellent Bands

Look for bands that are infused with ingredients that are proven to work like lemon eucalyptus oil, lavender or cedar. 
There are plenty of brands and companies selling mosquitos repellent bands online and in local shops, but it's important to remember a few key factors when looking for the best mosquitoes repellent bands available.
First, keep in mind that not all mosquitos repellent bands are made equally. The best mosquitoes repellent bands are going to be those made with high quality, potent ingredients like natural essential oils.
Since the above video showed that mosquitoes repellent bands made with geraniol didn't work well, you may opt to avoid bracelets infused with this ingredient and stick with bracelets using essential oils like lemon eucalyptus oil.
Remember, the natural lemon eucalyptus oil spray in the video kept the mosquitoes off just as effectively as the DEET products.
It's also important to read the reviews or do some background research on the mosquitos repellent bands you are interested in.
Remember, not all essential oils or scents can work to repel mosquitoes, so be sure the bracelets or bands you are investing in contain the proper ingredients designed to work.
Also remember that mosquitos repellent bands could cause irritation to your skin, especially if you're allergic to the essential oils or plant-based ingredients being used.
Be sure to look for quality made ingredients that go into your mosquitos repellent bands and avoid oils or ingredients that you know you are allergic to.
Last, we suggest reading the reviews and consider the ratings of mosquitos repellent bands, especially if you are purchasing them online.
If you're not sure where to begin looking or you're feeling overwhelmed with time, don't worry. We have done our own research and listed six of our favorite mosquitos repellent bands for you to consider below.
Take a look!
Cliganic 10 Pack Mosquito Repellent Bracelets
Although these mosquitoes repellent bands do contain geraniol oil to help repel mosquitoes, (and although geraniol was shown not to work in the above video), we are still including them because they contain other essential ingredients to help keep mosquitoes at bay.
That's right, these mosquitoes repellent bands also contain citronella oil and lemongrass oil. All three of these ingredients combined should help to keep mosquitoes at bay, at least from the wrist on which these bands are worn.
We also like that these mosquitoes repellent bands are ideal for people of all sizes, which means they can fit both children and adults. They are stretchy, reusable, and even come with a 90 day risk free warranty.
This means that you can use these mosquitoes repellent bands and try them and return them if they don't work.
These bands are also waterproof, so they are great for camping, lake days and pool days during summer. Each order contains 10 reusable bands that come in 10 resealable bags, ensuring that when you are not wearing the bands they stay potent in their cases.
BuggyBands Mosquito Repellent Bracelets
Another mosquito repellent band we would recommend is the BuggyBand mosquito repellent Bracelet. This order comes in a pack of 20 and is not only safe for both adults and children, but it is also waterproof.
These bands are eco friendly and made with natural ingredients and essential oils including citronella oil, oleum menthae essential oils, and eucalyptus oils.
Not only do they help repel mosquitoes, fleas, flies, ticks and other biting bugs, but these bands also help to repel pests for up to 72 hours.
PARA'KITO Mosquito Insect Repellent Band
If you're interested in a more fashionable way to protect yourself and your loved ones from mosquitoes and other biting insects, you might like the PARA'KITO Mosquito Insect Repellent band from the PARA'KITO store.
This band is different from other mosquitoes repellent bands as it is refillable using natural essential oil pellets instead of being infused or saturated with oil.
This means that the band can be reused over and over again as long as you have natural pellets to fill it with.
The band is waterproof and each band can help protect you from pests for up to 15 days with fresh pellets. The order includes two pellets and the band is able to fit ankles and wrists. It is also customizable to size and can even work for children.
RADARCAN Ultrasonic Mosquito Repellent Band
If you've ever tried an ultrasonic pest repeller, then you already know these devices can be quite effective. That's why we like the idea of a mosquitoes repellent band that is free of any odors, chemicals or oils and instead uses ultrasonic sounds to repel mosquitoes.
This is a mosquito repellent band unlike most of the others on this list, and it works by emitting ultrasonic sound frequencies that are highly irritating to nearby pests but completely harmless to people and pets.
And, like the other mosquitoes repellent bands on this list, this band is non-toxic, chemical free and safe to use with children.
It is also eco-friendly. You can order the bracelet in four different colors and the order includes a 5 year warranty. It is EPA approved and works when worn or placed on a table or nearby shelf. It offers up to 10 months of protection and is battery operated.
PIC Bugables Citronella Scented Insect Repellent Bands
Most of the natural mosquitoes repellent bands you'll likely come across will contain a more simple design like those listed above by PIC Bugables. These stretchy bands are colorful, waterproof, and scented with citronella oil.
Citronella oil has long been found to help repel pests like mosquitoes, gnats, biting flies, and even fleas. These bands come in an order of six and include a citronella balm, lemongrass oil and geraniol.
While these mosquito repellent bands are mostly natural, they do contain other ingredients you should be aware of, especially if you have sensitivities.
Mosquito Guard Repellent Bands
Last, we have the Mosquito Guard Repellent Bands by the Mosquito Guard Store. These bands are made with all natural ingredients including several essential oils we know to work against mosquitoes.
We also noticed that these essential oils are not commonly used in other mosquitoes repellent bands, which could give them a leg up. Their reviews are great, and the bands are completely DEET free.
The oils included in the bands are peppermint oil, lemongrass oil, rosemary oil and citronella oil. These mosquitoes repellent bands are also non-greasy, customizable to wrist or ankle size, and come in a bag of ten.
Other Products To Use Alongside Mosquitoes Repellent Bands

Unfortunately, some mosquitoes carry serious diseases, which should be considered as repellent bands may not work very well on their own. 
As we mentioned briefly above, while we do like the idea of using mosquitoes repellent bands in place of harsh chemicals or other bug sprays that may cause irritation, we again want to remind you that these products are not guaranteed to work.
In fact, most mosquitoes repellent bands are likely to work more effectively when used in conjunction with other products.
If you're concerned about using chemical ingredients, (which is likely the case, since you're looking at using these other natural methods), then you're in luck. Not only do mosquitoes repellent bands exist, but so do a number of other natural repellents, sprays and options you can use along with them to help optimize their benefits.
These are some of our favorites. Take a look!
Wondercide Mosquito Insect Repellent Spray
One of the brands we like that you may notice we talk a lot about in our articles is a brand called Wondercide. We like Wondercide because it makes eco-friendly, plant-friendly, child and pet friendly bug sprays that work without the use of harsh chemicals, toxins or fumes.
Recently, we discovered that Wondercide not only makes a pest control spray for homes and gardens, but it also provides a personal bug spray that is safe to use on adults, children and even babies.
This spray is DEET free and uses essential oils and plant-based ingredients including peppermint oil, cedar oil, lemongrass oil and rosemary oil.
We like that it not only repels mosquitoes, ticks, flies, and other biting bugs, but it can also be used as a spray to reapply to your mosquitoes repellent bands if you ever feel the bands are losing their edge.
Each order includes two 4-ounce bottles and you can customize your scent based on your preferences.
We should note here that while this mosquito spray is all natural, it should still be used only as directed and kept out of reach of children.
Murphy's Naturals Lemon Eucalyptus Oil Insect Repellent
If you watched our above video, then you may recognize Murphy's Naturals Lemon Eucalyptus Insect repellent by the Murphy's Naturals Store. This repellent was a winner in the experiment above when it came to naturally repelling mosquitoes, which should give you confidence that it can work alongside your mosquitoes repellent bands to keep these pests at bay.
Like most products on this list, the above spray by Murphy's Naturals is an all natural bug spray that is made with lemon eucalyptus oil.
When applied and worn correctly, this spray can offer up to six hours of protection from mosquitoes and even four hours of protection against other, somewhat more dangerous pests like ticks.
This spray is, of course, is made without the use of DEET or other chemicals, making it safer to use around children and even more eco-friendly.
We also like that this spray is recommended by the CDC.
OFF! Family Care Insect Repellent
If you are truly concerned about mosquitoes and are worried that your mosquitoes repellent bands and natural sprays will not work alone, we do have to admit that DEET is a tried and true ingredient when it comes to keeping mosquitoes from biting.
The above product by OFF! uses DEET and other ingredients to help repel mosquitoes and other biting bugs. In fact, it is specifically designed to repel dangerous mosquitoes like those that carry Dengue, West Nile or Zika.
The spray is also made to go on smooth and dry so as not to leave a sticky residue. Of course, it should be kept out of reach of children and used only as directed.
Picaridin Insect Repellent
Picaridin is another chemical ingredient commonly used in insect repellents that work to repel mosquitoes. Though this is not DEET, it still should be kept out of reach of children and used only as specified by the instructions.
What we do like about this mosquito repellent is that it comes in a lotion form that does not smell as strongly as some chemical bug sprays. However, if you prefer it in a spray you can also order it in that formula as well.
When used properly, this mosquito repellent spray can work to provide protection from mosquitoes and other biting pests for up to 10 hours.
How To Make Your Own Mosquitoes Repellent Band At Home

You can make your own essential oil spray that you can apply to bracelets or cloth.
If you've been paying attention, then you already know that the majority of natural ingredients in mosquitoes repellent bands and other natural sprays or repellents include essential oils.
This is because essential oils contain strong smells that naturally deter not only mosquitoes, but a number of other pests like fleas, ticks, spiders, scorpions and flies.
So, what are the best essential oils to help repel mosquitoes and put into making your own mosquitoes repellent band?
The Best Essential Oils To Repel Mosquitoes and Other Biting Pests Include:
Cinnamon Oil
Thyme Oil
Greek Catnip Oil
Lemon Eucalyptus Oil
Citronella Oil
Soybean Oil
Lemongrass Oil
Clove Oil
Rosemary Oil
Tea Tree Oil
And Peppermint Oil
How To Make Your Own Mosquito Repellent Bracelet
Do you want to make your own mosquito repellent band? It's simple! A small rope bracelet, fabric band or even a shoelace tied around your wrist can be saturated in one of the essential oils above to help repel mosquitoes and even keep fleas and ticks at bay.
But remember, a mosquitoes repellent band, and especially a homemade one, is not likely to work 100% on it's own to keep mosquitoes from biting.
We also recommend you wear a natural spray or even consider making your own homemade spray to wear along with your band.
How To Make Your Own Homemade Natural Mosquito Repellent Bug Spray
Ingredients:
10 drops of rosemary oil
10 drops of lemongrass oil
60 ml of cooking oil (olive oil or coconut oil)
1/4th cup of vodka or rubbing alcohol
Distilled water
1 spray bottle
Directions:
Boil the water in a small saucepan and add the ingredients to the pot. Mix it and then set aside to let it cool.
Once it is cooled off, carefully pour the mixture into the spray bottle and use it as needed!
Other Ways To Repel Mosquitoes On The Fly 
If you're in a bind and need a quick fix to keep mosquitoes at bay, you can try dabbing some diluted peppermint oil, eucalyptus oil, or even lemon oil on your pulse points. It is true that these oils are repellent to mosquitoes, though in order to work you'll need to apply these oils often.
You can also consider soaking a piece of cloth in any essential oils you have and wrapping it around your wrist or ankle, or even tying it to your clothing or gear like a backpack. Just be careful that you do not have sensitivities to certain oils.
Some oils can irritate the skin, especially if they are not diluted.
If Mosquitoes are in Your Yard
Investing in mosquito repellent bands can be helpful if you're traveling, hiking, or camping, but if you're simply trying to enjoy your yard during mosquito season, there is an easier way to repel these pests.
Consider investing in citronella candles, tiki torches, essential oil diffusers, and even ultrasonic pest repellent devices.
And, one of the most effective and natural ways to get rid of mosquitoes around your home is to remove any excess water sources. This is especially true for stagnant water sources like kiddy pools, bird baths and overturned buckets or tires.
You can even consider planting mosquito repellent plants around the perimeter of your home as well to keep these pests at bay.
Some common plants that are known to deter mosquitoes include peppermint, garlic, onions, chives and lavender.
So, Mosquitoes Repellent Bands – Do They Really Work?

When worn correctly, mosquito bands can help deter these pests, but they often work best in conjunction with other repellent products. 
We like the idea of mosquitoes repellent bands, but it's difficult to recommend them on their own. This is especially true if you are someone who lives in a mosquito dense area or the mosquitoes in your region are especially high risk, (for example, if they have been found to transmit diseases).
With all that being noted, we do think that mosquitos repellent bands are better than no protection at all. When worn correctly, these products can help to deter mosquitoes and other pests, though they may not help as much as other mosquito repellent products.
The good news is that there are plenty of alternatives to using DEET or chemical mosquito or bug repellents for you to choose from.
So, what do you think about using mosquitos repellent bands? Have you ever tried them, and if so which brands did you find worked best for you?
Leave us your thoughts in the comment section below. Thanks for reading!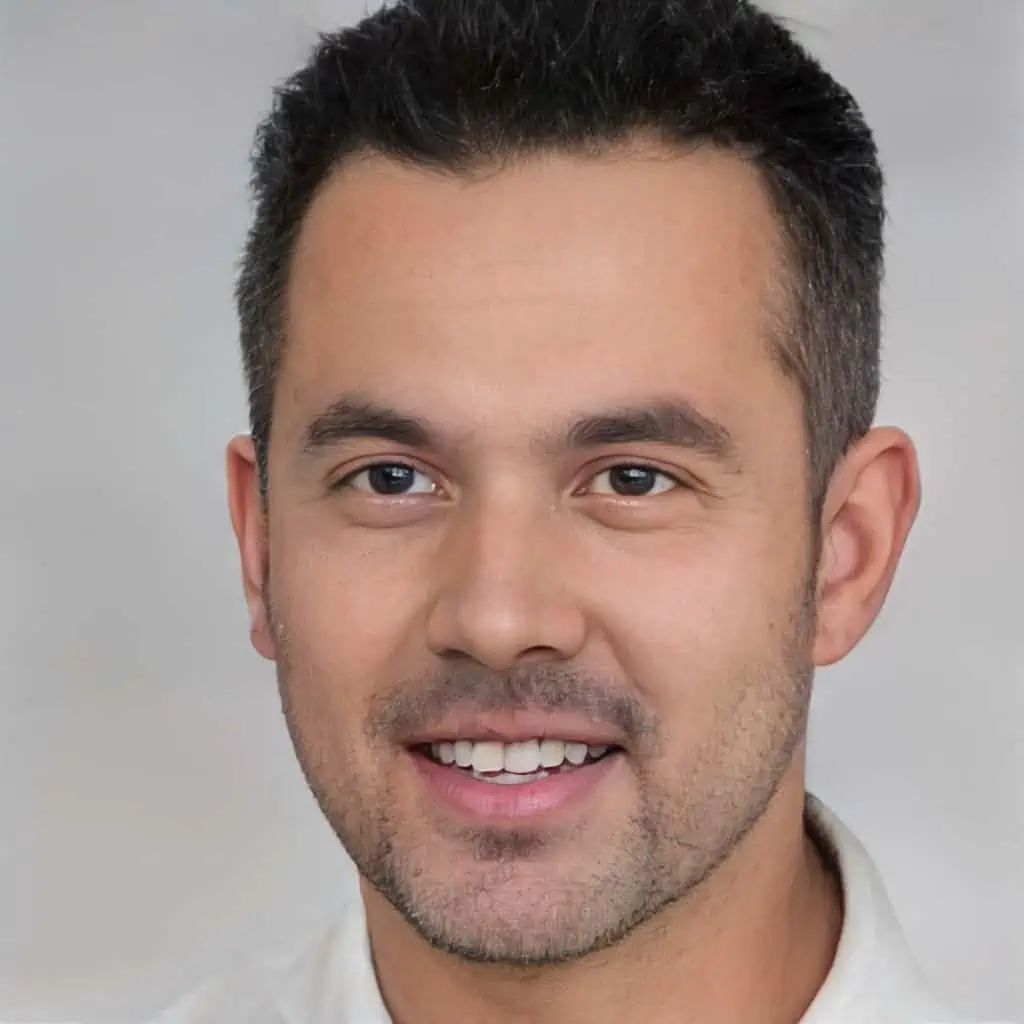 Jack founded our blog after two decades of working in the pest control industry. His vast experience dealing with a wide array of pests allows him to diagnose issues quickly and get to the heart of pest problems quickly and effectively. He has serviced more than 2,000 homes over his career and there is hardly any pest situation that he has not seen before.