Iguanas are large lizards that can be quite aggressive. While some iguanas are quite tame, others have a tendency to bite. Throughout much of the United States, those who encounter iguanas typically encounter domesticated (pet) iguanas.
However, there are some states that are home to these lizards. Wild iguanas are not like tame iguanas and they can be aggressive if not approached with respect.
Are you wondering what to do if you sustain iguana bites? Join us today as we find out.
What Are Iguanas?

The most common species of Iguana is the green Iguana, pictured above.
Iguanas are large, diurnal lizards native to the tropical and subtropical Americas. Iguanas are known for their large size and prominent horns on their head and snout. They can be found in Mexico, Central America, South America, and the Caribbean. There are different species of iguana, but they all have a similar body structure.
There are a few different species of iguanas found in the Americas, including the green iguana (Iguana iguana), the black spiny-tail iguana (Ctenosaura similis), the blue-tailed iguana (Ctenosaura hueyii), Cuban rock iguana (Cyclura nubila caymanensis), and white-throated rock iguana (Cyclura lewisi).
The Green Iguana (Iguana iguana) – This is the most common type of iguana in the pet trade. Green iguanas are green with brown or black stripes on their back. They have a flattened head with horns on top of their nose and their tail is long and has rings that look like it is broken into sections ("knotty tail").
The Black Spinytail Iguana (Ctenosaura similis) – This species is native to Mexico and Central America. It has black spines on its tail along with several other characteristics including a grayish-green body with a black stripe down its back and dark green bands around its limbs.
Blue-Tailed Iguana (Ctenosaura hueyii) – This species is native to Mexico and Central America where it lives primarily in tropical rainforests. Its name comes from its blue tail which has red scales on it as well as yellow stripes running down its sides. It has grayish coloring on its body along with blue spots on its head, back, sides and limbs.
Cuban Rock Iguana (Cyclura nubila caymanensis) – The Cuban Rock Iguana (Cyclura nubila caymanensis) is found in Cuba and on the Cayman Islands. This species has been introduced to Grand Cayman Island where it was first seen in 1978. It has since spread throughout much of the island and has become common at several locations where there were no iguanas before its arrival.
The White-Throated Rock Iguana (Cyclura lewisi) – The White-Throated Rock Iguana (Cyclura lewisi) is native to Cuba, The Bahamas, and the Turks & Caicos Islands. It can be found on most islands except for Bahamian Sea Cow Island where it was extirpated by cats that were introduced by humans in the 1950s.
The Lesser Antillean Iguana (Cyclura cornuta) – Lesser Antillean iguanas are smaller than green iguanas and have shorter tails. They also have larger scales than green iguanas so they look less smooth when they move around. Lesser Antillean iguanas live only in the Lesser Antilles islands off the coast of Puerto Rico (Dominica, Martinique, Guadeloupe).
These above species live in relatively small territories where they can find food and shelter. They dig burrows into which they retreat when threatened by predators like birds of prey or snakes.
If you're ever to deal with Iguana bites it will likely be from three of the above species: those would include the green iguana, the Mexican Spinytailed Iguana, and the Black Spinytailed Iguana.
Where are Iguanas found?
Iguanas were originally found all over Central and South America. The word "iguana" comes from the Spanish word "igualan," which means "lizard." Today, they can be found throughout Central and South America as well as on some Caribbean islands. They live in fairly hot climates with lots of trees and bushes for camouflage.
Iguanas became popular as pets in the United States during the 1960s and 1970s thanks to their exotic appearance and relative ease of care compared to other reptiles like snakes or turtles. They have become even more popular due to their low cost compared to other reptiles like snakes or turtles (though they still require a significant investment).
An iguana is an herbivorous lizard that ranges from six to eight feet in length including its tail. Interestingly, and much like chameleons, iguanas can change color to match their surroundings.
Are Iguanas Dangerous?

Iguanas are not typically dangerous although iguana bites can happen from time to time.
Are iguanas dangerous to people or pets?
Iguanas are large reptiles that can be intimidating to look at, but they are not known for being aggressive. They are typically shy around humans and will run away if they feel threatened. The only time an iguana may become aggressive is when it feels threatened by a predator (which could include a human) or if an iguana is protecting its young. If an iguana feels threatened by you, you may find yourself researching what to do if an iguana bites you.
If an iguana bites you, it's important to know what steps to take next. Though the bite itself is not dangerous, the bacteria in an iguana's saliva can be. Wild iguanas can carry salmonella on their skin and in their feces. Salmonella is a bacterium that causes food poisoning in humans and other animals that ingest it.
The most common symptoms of salmonella poisoning from iguana bites include diarrhea, nausea, vomiting, and fever. Most people recover within several days without treatment, but some cases may require hospitalization in order to receive intravenous fluids and antibiotics.
What you should know about Salmonella when it comes to Iguana bites:
Salmonella is found in many reptiles and amphibians (including frogs). It can be transmitted through contact with these animals, through contact with contaminated objects like cages or aquariums, and through eating raw or undercooked meat from infected animals. Humans can also get sick from handling pet lizards without washing their hands thoroughly after handling them and then touching foods without washing their hands. This even includes pet iguanas that have been raised their entire lives in captivity.
As we now know, iguanas are not typically dangerous to humans. They are not aggressive and rarely bite. However, if you have an iguana as a pet, it is important to know how to handle and care for your pet properly. It's also important to wash your hands when handling your iguana and to take steps to avoid iguana bites that could lead to potential infection or illness.
If you live in an area where wild iguanas are present, you may notice some destruction on your property. This could be caused by iguanas digging burrows or even eating leafy vegetation and destroying plants.
For the most part, though, iguanas don't eat grass or destroy gardens as other reptiles do. They may even eat insects that damage plants but usually stick to eating fruits and vegetables found in the wild instead of destroying the plants themselves.
Still, these animals can bite and they can be a nuisance if you don't want them around. Keep reading to find out what to do if an iguana bites you and how to repel iguanas safely and humanely from your property.
What To Do If An Iguana Bites You

If you are bitten by an iguana, it's important to wash the wound and watch for infection.
Iguana bites can be very dangerous. Even though iguanas are not venomous like snakes, they have a lot of sharp teeth and can easily puncture your skin.
Most concerning is that iguanas bites can transmit salmonella through their saliva and feces. They also carry other bacteria and parasites that can cause infections in humans. If you are bitten by an iguana, it is important to seek medical attention as soon as possible.
If an iguana bites you, wash the wound thoroughly with soap and water. Use antibiotic ointment to prevent infection and cover the area with a bandage if necessary. Seek medical attention immediately if any redness or swelling develops around the bite mark or if you experience any other signs of infection such as fever or chills.
Below is a step-by-step guide on what to do if an iguana bites you.
Wash The Wound
First, Wash the wound thoroughly with soap and hot water. The bacteria that causes salmonella can be present in the iguana's saliva. By washing the area with soap, you may be able to reduce your risk of infection.
Seek Medical Care
Next, Seek medical attention. If you are bitten by an iguana and have symptoms of infection (such as redness, swelling, or fever), you should seek medical care immediately.
Watch For Signs of Infection
Finally, keep your eye out for signs of infection. Iguanas can transmit salmonella through their saliva and feces, so if you develop diarrhea or other symptoms of illness after being bitten by one, see your doctor right away because it could be a sign of infection. Other signs of infection include fever, body aches, redness, puss, or oozing at the bite site.
Remember, iguana bites are rare, and most often iguanas will give warnings to people or pets before they resort to biting. Let's talk now about how to avoid iguana bites.
Tips On Avoiding An Iguana Bite

The best way to avoid an iguana bite is to avoid trying to touch a wild iguana.
The most important thing you can do to prevent iguana bites is to avoid any contact with a wild iguana. Do not try to touch or pet it, even if it seems calm or even if it comes close. Avoid feeding wild iguanas, as they may bite you out of fear or stress. If you see a wild iguana in your yard, keep your distance until the animal moves on.
If you have a pet iguana, be sure to research the proper ways to handle these animals. Treat them gently and learn common signs of stress in iguanas to avoid iguana bites.
Though rare, you may need to handle a wild iguana. If this happens, use thick gloves or a long stick or pole and move slowly and calmly to shoo the iguana away so as not to startle it.
The good news is that iguana bites never happen out of the blue. In fact, iguanas often give warning signs if they feel threatened including:
Standing on its hind legs – The iguana is trying to look bigger and more intimidating.
Leaning forward – Again, the iguana is trying to look bigger, but they can also lean forward while hissing and growling. This is a sign of aggression.
Bobbing their heads – Iguanas bob their heads when they are excited or scared. They do it when they want something as well or when they see something new, like people or other animals. It can also be a sign that an iguana is getting ready to attack or bite someone who gets too close. If you see a wild iguana doing this, avoid getting near it.
Iguanas are large, powerful reptiles, and their bites can be dangerous and even life-threatening.
Avoid getting too close to a wild iguana. Do not try to pet or handle an iguana. If you see an injured or cornered iguana that needs help, contact your local animal control agency or wildlife rehabilitation facility.
Do not feed a wild iguana by hand. Iguanas that are fed by humans may become aggressive and unpredictable. Only feed or handle an iguana if it is domesticated and only when it is calm and stationary, such as during an examination by a veterinarian, wildlife rehabilitator, or the iguana's owner.
If an iguana bites you, follow the above tips and seek medical attention right away.
What Are Iguanas Attracted To?

Iguanas are often attracted to water sources.
If you live in certain regions of the United States, you're likely aware of the presence of wild iguanas. The invasive species has been moving north and east for years, and many people are now seeing them in their yards and gardens.
But why are they there? And what can you do about it?
Iguanas are native to Central and South America but have been introduced to other areas around the world, as we mentioned above. Although iguana bites can be dangerous, you may not want these animals in your garden for another reason – destruction.
As we mentioned above, iguanas can be destructive to yards and gardens, especially when they are digging through your soil, eating your leafy plants, or stealing fruits and veggies from fruit trees or vegetable gardens.
If you are dealing with iguanas and want to avoid iguana bites or iguana destruction, it's important to know what it is about your yard that could be attracting them.
Oftentimes, wild iguanas like to hang out near water sources because that's where they can find food and shade from the sun. This means that if you have a pond or swimming pool or even just a water hose running in your yard, you might be attracting iguanas to your property! If you have trees with low-hanging branches on your property, it could also be a good place for iguanas to hide out during the day
You should also consider what iguanas eat when it comes to keeping them at bay or avoiding iguana bites. Remember, if you plant things that iguanas love to munch on, you're much more likely to encounter iguanas on your property.
Iguanas love to eat the following things:
Melons
Hibiscus
Roses
Squashes
Leafy greens
Pink Pentas
Avocados
Mangos
Berries
Heavy Foliage
Trees
And Flowers
How To Get Rid Of Iguanas On Your Property

There are many types of repellents you can use to get rid of iguanas.
Iguanas are not a threat to humans and they are generally not aggressive animals, although iguana bites can happen from time to time. However, if you have an iguana problem on your property, you may want to consider how best to get rid of them. Here are some steps you can take to do just that:
Remove plants and trees iguanas might be attracted to
Iguanas love to eat fruits and berries, so if you have a tree or bush that produces these items, it's possible that the lizards will come around more often than not. You can deter them from coming around and even reduce your chances of iguana bites by removing any fruit-bearing plants or trees from your property or planting something else instead.
Clear heavy bush or vegetation
If there is a lot of thick brush in your yard and especially near the house, this will give iguanas plenty of protection if they feel threatened or want to hide from predators. You may even see iguanas sleeping in bushes during the day since it provides them with shade as well as protection from predators such as hawks and owls. To discourage these creatures from hanging around your property all day long, cut down all the bushes that are taller than three feet so they don't have anything to hide beneath.
Remove excess debris and clutter around your yard.
Speaking of hiding, excess debris around your yard or garden can provide shelter to iguanas in the same way trees and shrubs can. Iguanas love to hide in piles of leaves, bushes, or anything else that provides them with protection. To keep iguanas at bay and avoid potential iguana bites, be sure to clean up your yard and remove debris and clutter.
Keep your yard well maintained.
When grass is high or there is trash lying around, iguanas will have an easy time getting around undetected. Make sure that all grass clippings are removed from your lawn regularly, as well as any branches or other items that may provide shelter for these animals.
Remove fruits from fruit trees when they are ripe.
Eating fruit is an iguana's favorite activity, so if you want to discourage them from visiting your yard or garden and prevent iguana bites, you should take away this food source by removing fallen fruit from the ground as soon as possible after it falls off the tree. Fruits that have been sitting on the ground for too long will start to rot and smell bad, which can then attract flies and other pests as well.
Use companion planting to repel iguanas
If you're looking for methods of do-it-yourself pest control, you might try companion planting. Certain plants may help repel iguanas from your property by making it less attractive for them or by making them feel uncomfortable in certain areas of your yard. For example, planting marigolds around a garden may help keep the lizards away because marigolds release a strong odor that is unpleasant for iguanas. Some other plants that iguanas hate and that could help reduce your chances of iguana bites include:
Thick-leaved, tough plants
Citrus
Oleander
And Milkweed
Invite the Iguana predators
Iguana predators include snakes, large birds of prey, cats, and dogs. So if you have any of these animals on your property, this could help keep the iguanas away from your home.
You can also help repel iguanas and prevent potential iguana bites by using some of the below products.
Vinevida Iguana Repellent For Outdoors
Vinevida is an eco-friendly, non-toxic, and effective solution for repelling iguanas and helping you prevent iguana bites. It is made from natural ingredients, and it does not contain any chemicals or harmful pesticides that could harm you or your pets. Instead, it uses essential oils that have been shown to repel iguanas safely.
It is made from all-natural ingredients, including peppermint and clove oils, which are known to repel these animals.
This repellent works by creating a physical barrier for iguanas. This means that the smell of the product will keep them away from whatever area you spray it on. You can spray it on your lawn, fence, or decking to keep these animals away.
To use this product, spray Vinevida around the areas where you want to keep iguanas away, such as fences and decks. The smell of this product should deter any nearby iguanas because they don't like the smell of peppermint and clove oils used in this product.
Exterminators Choice Lizard Defense Spray
Exterminator's Choice Lizard Defense Spray is another effective way to get rid of iguanas and prevent potential iguana bites. This product is safe and non-toxic, contains no harsh chemicals, and can be used around children, pets, and other animals. It is made with essential oils that are safe for human use as well as for lizards.
To use Exterminators Choice Lizard Defense Spray, simply spray it on any plants or shrubs where iguanas may be hiding. The spray will cause irritation to their skin and eyes, causing them to leave the area.
The spray can also be sprayed directly on problem lizards to repel them from your property.
Exterminator's Choice Lizard Defense Spray is available in a three-pack or a 10-pack. If you have a large area that needs to be treated or if there are several iguanas on your property then we recommend purchasing the 10 pack which makes it more cost-effective than purchasing individual spray bottles.
IguanaRid Spray Repellent
No products found.
Iguana Rid is a humane and effective way to repel iguanas from your property. This product is a safe, non-toxic, and biodegradable repellent that will not harm people or pets. It contains only natural ingredients including rosemary oil, lemon eucalyptus oil, clove oil, and peppermint oil. The repellent also contains a little bit of water as well as some organic ingredients that are safe for people, animals, and even the iguanas in question.
Iguana Rid is applied directly to the areas around your property where you have noticed a lot of iguana activity. After application, the animal will be repelled from your property for up to two weeks if applied correctly. The best part about this repellent is that it does not harm them in any way so there is no need to worry about killing them or injuring them if you apply too much or accidentally spread it onto their food source or nesting area. This product is also safe for the environment and other beneficial animals and insects in your garden.
Iguana Gone Spray With Scent Strips
The Iguana Gone spray with scent strips is another non-toxic, odorless iguana repellent that is safe for humans, animals, and the environment. The spray comes in a 16 oz bottle that should be used sparingly because you only need to use a few drops per application.
Iguana Gone is a 100% safe, humane and effective way to get rid of iguanas. The product comes in a spray bottle that has a unique scent strip that actually makes the spray smell like cat urine. This is what the iguanas are naturally afraid of. When you spray this solution around your yard, it will repel the iguanas from coming back for weeks at a time.
Wild Iguanas Vs Pet Iguanas – What You Should Know

Wild iguanas are very different from domesticated iguanas.
Iguanas are a type of lizard that has become a popular pet. However, wild iguanas and pet iguanas are two different things. Wild iguanas are not domesticated and can be aggressive towards people if they feel threatened.
Avoid picking up, petting, playing with, or attempting to feed a wild iguana. If you find a wild iguana on your property, stay away from it and watch it from afar. If you want to get rid of the iguana on your property, use the above methods in the article. If you are having trouble with iguanas on your property, consider calling a professional pest control expert for help.
Remember, although iguana bites are rare, they can be dangerous as both wild iguanas and domesticated iguanas can spread disease and bacteria in their saliva and feces.
We hope this has been a helpful guide on how to avoid iguana bites and what to do if an iguana bites you!
Now we want to hear from you! Have you ever been bitten by a wild iguana? Share your story with us in the comments below.
Thanks for reading!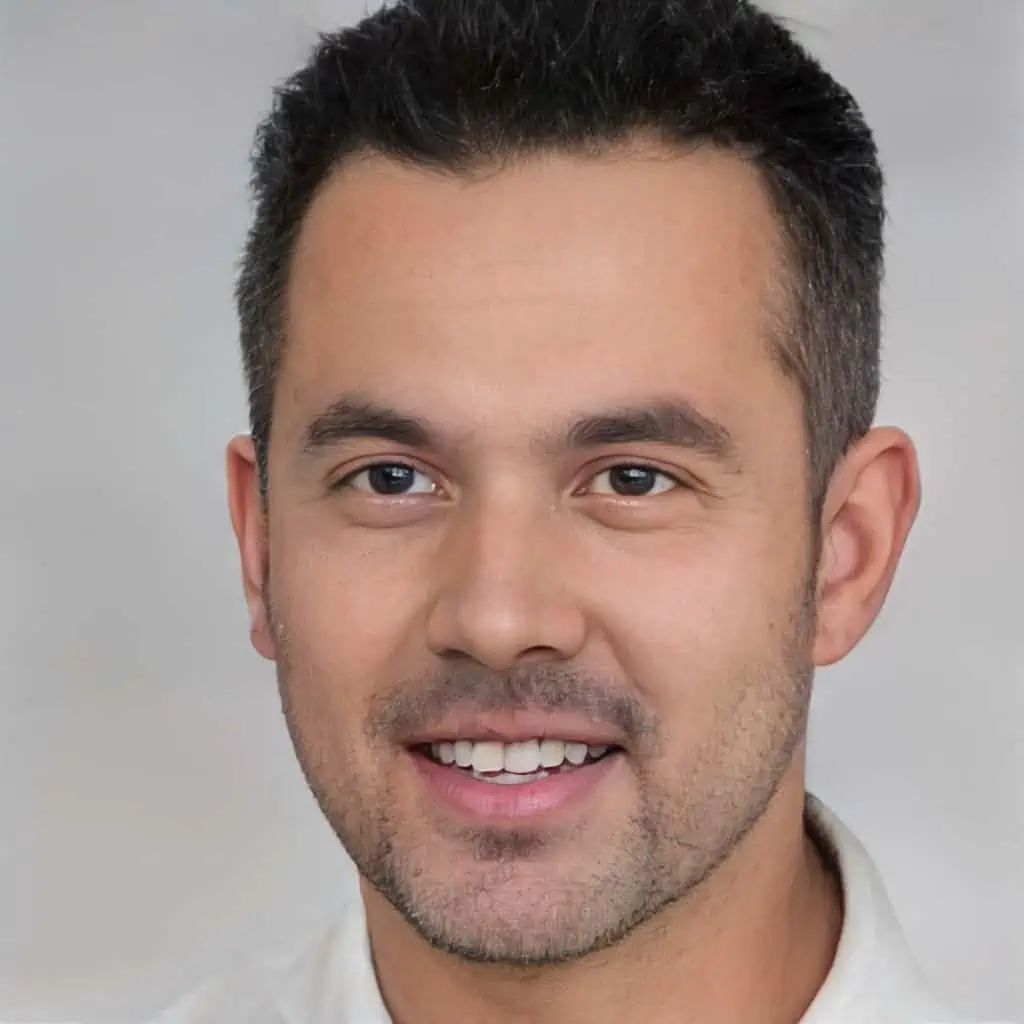 Jack founded our blog after two decades of working in the pest control industry. His vast experience dealing with a wide array of pests allows him to diagnose issues quickly and get to the heart of pest problems quickly and effectively. He has serviced more than 2,000 homes over his career and there is hardly any pest situation that he has not seen before.