Summer is finally upon us and this means it is the season to get your hiking boots on! Spending time outdoors is a fun and healthy pastime for many Americans, but while outside certainly has countless benefits, it can also be risky, especially if you live in an area abundant with snakes.
The United States is home to a number of venomous snake species, and this can make hiking through grassy brush or dense forests a bit dangerous. So, how do you protect yourself from snakes when out and about?
That's where snake proof pants come into play. But what exactly are snake proof pants, and what kind of snakes can they help protect you from?
In order to answer this question, we first need to talk a bit more about snakes. Keep reading!
Snakes – The Good, The Bad, and Everything In Between

Snakes are feared, but they are also quite important.
Snakes get a bad rep, but just because many people find them unappealing doesn't mean they are not beneficial. In fact, snakes are some of the most beneficial animals on the planet. They help keep our ecosystem healthy by serving as a natural form of pest control, feasting on pests like rodents, insects, and even other reptiles.
But while many snakes are harmless to people and pets, there are some you should look out for.
Snakes are a diverse group of reptiles that can be found almost anywhere on earth. There are over 3,000 species of snakes in the world, and they range in size from less than 6 inches (15 centimeters) to more than 30 feet (9 meters). In North America alone there are approximately 300 species of snakes.
There are two main groups of snakes: venomous and nonvenomous. Venomous snakes inject their prey with venom through fangs at the front of their upper jaw. Non Venomous snakes don't have fangs and instead swallow their prey whole or constrict their prey until it suffocates.
All venomous snakes have long, hollow fangs that are connected to reservoirs filled with venom. When these snakes bite prey or humans, they inject their victims with this toxic substance via the grooves in their fangs and into the victim's bloodstream through grooves at the back of their mouths.
The most medically important snakes in the United States include the copperhead, cottonmouth, and rattlesnake.
Copperheads are found throughout much of the Eastern United States. They are easily identified by their copper coloration, but there are actually four subspecies that exist. Copperheads have triangular heads and elliptical pupils. They are usually found near water sources like rivers and creeks.
Cottonmouths are also found throughout much of the Eastern United States, though they prefer freshwater habitats more than copperheads do.
Rattlesnakes come in two distinct types: timber rattlesnakes and prairie rattlesnakes. Both types are found throughout the western United States and Canada, though they prefer different habitats (prairie rattlesnakes live in open areas while timber rattlers live in forests).
Not all venomous snake bites will be fatal, but that is not to say they are not incredibly serious. If you live in an area where venomous snakes are common, it's important to invest in the best snake proof pants you can find to help protect you on your outdoor adventures.
What Are Snake Proof Pants?

Snake proof pants can help protect you from snake bites.
Snake proof pants come in a few different styles and varieties, but their basic purpose is the same – to protect the person wearing them from snake bites. Snake proof pants work because they are often made of material that is bite-proof, meaning the fabric is too thick or too tough for a snake's fangs to penetrate.
There are many different types of snake proof pants on the market today, including ones that you can wear while hiking or hunting. These pants are typically made from Cordura or Kevlar material with additional layers of cotton or polyester inside them. The extra layers will help protect you from any accidental bites that may occur while out on your adventure.
There are several different types of snake proof pants available for purchase online at Amazon and other websites. They come in many different sizes and styles so finding a pair that fits your needs shouldn't be too difficult.
If you're looking for something simple and basic then there are options available for as little as $20 per pair! However, if you want something more advanced like waterproof material or insulation then those prices increase dramatically depending on what type of material you're looking for.
Of course, it's important to look at quality over cost when considering investing in snake proof pants, especially if you live in a region where venomous snakes are common.
But how do you know what to look for in the best snake proof pants? Keep reading to find out!
What To Look For In Quality Snake Proof Pants

When looking for snake proof pants, look for quality made materials that are thick and durable.
Not all snake proof pants are created equal, and some are more heavy-duty than others. Picking the right snake proof pants for you will depend on the type of environment you are going to be wearing them in, and the types of snakes you are hoping to protect yourself from.
Here are some things to look for in a quality pair of snake proof pants:
Look For Heavy Duty Material
Snake proof pants should be made from heavy-duty material that can withstand wear and tear that comes from hiking in rough terrain. At the same time, this material should also be flexible enough that it allows you to move comfortably.
Snakebite Protection
Some snake proof pants have built-in protection against snake bites, while others don't. If you're going into an area where there's a high probability of getting bitten by a venomous snake, then it's best to get pants with built-in anti-venom protection.
Thickness
Snake proof pants are made from a variety of thicknesses depending on what kind of protection they offer. The thicker the material, the more protection you'll have against bites and stings. However, if your goal is simply to add a layer of protection against non-venomous snakes or if you plan on wearing these snake proof pants over layers, then thinner material will suffice.
Style
When we talk about the style of snake proof pants, we're certainly talking about more than just pants that look fashionable. Some snake proof pants fit a certain way to help offer more protection. For example, snake proof pants may come in the form of chaps, coveralls, or even boot covers.
Price
The cost of these products varies widely depending on how much protection they provide and how many features they have included such as built-in anti-venom or other special features like waterproofing or sun protection.
Weather Resistance
Some snake proof pants can not only protect against snakes, but they can also provide excellent protection against rain, wind, sand, and brush so you can enjoy your time outdoors without worrying about the elements. You may even be able to find snake proof pants that are water resistant. These types of pants are ideal for those maneuvering through wet, marshy areas or those who are fishing.
The Best Snake Proof Pants For Your Location

Depending on where you live, more durable types of snake proof pants may be best.
Snake proof pants are an excellent way to protect yourself from dangerous snakes while you're out enjoying the great outdoors. These pants offer a wide variety of features that help keep you safe and comfortable no matter what the weather conditions may be.
There are many different styles and brands to choose from when shopping for snake proof pants. To make sure you're getting the best product for your needs, it's important to do your research.
If you're not sure which types of snake proof pants would be best for you, we have listed some of the top rated products for you to consider below.
Dark Lighting Fishing Waders
While you may not consider fishing waders to be the ideal snake proof pants, you'd be surprised to learn that waders like the above Dark Lighting Fishing Waders make excellent snake proof pants for those who also enjoy being in and around water while outdoors.
These waders are lightweight, yet durable, so they won't weigh you down as you walk through thickets or over rocky terrain. The reinforced outer shell protects your legs from snake bites and sharp rocks, while the waterproof interior keeps your legs dry in wet conditions.
The fit of these snake proof pants is roomy enough to allow you to move easily without getting caught up on brush or tree branches as you walk along. The removable suspenders give them an even more comfortable feel and help keep them up as well.
While these may not be ideal for wearing under your jeans when going out on the town, they're perfect for walking through the woods while bow hunting or doing some hiking with friends!
Godwins Snake Chaps
If buying into snake proof pants seems like more than you're willing to wear when out and about, you might consider snake proof chaps like the above snake proof chaps by Godwins Snake Chaps.
These chaps are designed to offer protection against venomous snakes, but they are also designed so that they can be worn over your regular pants. This means that they won't restrict your movement in the way that some other snake proof pants might.
The chaps are made of heavy duty denim and have a double layer of Kevlar for extra strength and durability. The Kevlar is also treated with a fire retardant coating which makes it even more effective at stopping bites from any type of venomous snake.
These chaps are designed to protect against venomous snakes in North America like rattlesnakes and copperheads.
Helikon-Tex Hybrid Outback Tactical Snake Proof Pants
Some of the best snake proof pants on the market are pants like the Helikon-Tex Hybrid Outback Tactical Snake Proof Pants. These pants are made with a unique blend of materials that will prevent any snake bite and keep you comfortable in even the harshest conditions.
The Helikon-Tex Hybrid Outback Tactical Snake Proof Pants have an extremely tough outer shell that will protect you from bites, but they also feature a soft inner layer that is comfortable to wear and won't restrict your movement. The pants have multiple pockets so you can store your gear, and they come with an elastic waistband with drawstrings so they fit well and stay up even when you're moving around.
These pants have their own unique design that offers maximum protection against snakes, but it's also made with a breathable material that allows moisture to escape so you don't get too hot or sweaty while wearing them outside in warm weather. This fabric makes these pants ideal for camping trips or other outdoor activities where there's a chance of encountering snakes.
ForEverlast Snake Guard Chaps
Another pair of snake proof pants (or snake proof chaps, we should say) that we recommend are ForEverlast Snake Guard Chaps. They consist of a thick, durable material and a quality design.
These pants are made from two layers of polyester and spandex blend material. The outer layer is made from 1000 denier Cordura Nylon, which means it can withstand up to 1000 pounds of pressure per square inch.
The inner layer is made from 400 denier Nylon Oxford, which means it can withstand up to 400 pounds of pressure per square inch. This double layer provides 360 degrees of protection against any kind of snake bite.
The design of these pants consists of a tight fit that allows you to move freely while staying protected at the same time. They have an adjustable waistband that you can tighten or loosen according to your needs and preferences. In addition, they have elastic cuffs on both ankles so they won't fall off while walking through tall grass or bushes where snakes live most often.
ATG By Wrangler Snake Repellent Pants
A less heavy duty option for snake proof pants would be the ATG By Wrangler Snake Repellent Pants. These pants are designed to help protect the wearer from certain terrain and conditions, and can provide extra support for protecting against snake bites from smaller snakes.
The snake repellent pants come in a variety of sizes, so that you can find the right fit for you. The snake proof pants are made with Dry Tech technology, which helps to keep you dry and cool while keeping away mosquitoes and ticks.
The material is lightweight and breathable, which makes it comfortable to wear even on hot days. The pants also feature a reinforced crotch area that provides extra protection from snake bites, as mentioned above.
The ATG by Wrangler Snake Repellent Pant features four cargo pockets and two back pockets for storing your valuables or personal items during your hike or outdoor adventure. The waistband has an adjustable drawstring closure system that allows you to adjust the fit around your waist as needed without having to worry about velcro or buttons coming undone while in use.
Tuff Shins Snake Leggings
Tuff Shins Snake Leggings are a great addition to your snake proof clothing. They can be worn in conjunction with snake proof pants or in place of snake proof pants.
These snake guards are made from Kevlar and Dyneema, which as we already know is a type of synthetic fiber used in bulletproof vests. This material is very strong yet flexible, which allows for comfort and mobility while wearing it. The Tuff Shins Snake Leggings will help shield your shins from any biting snakes you may encounter while exploring in the bush or jungle.
The Tuff Shins Snake Leggings come in two sizes including small (up to size 6) and large (size 7-10). Both sizes have adjustable straps that allow you to tighten them around your leg to ensure they fit snugly without slipping off or becoming loose if they happen to get wet while being worn during rainy weather conditions.
There are no seams on these snake guards so they will not chafe against your skin when wearing them underneath your regular clothing layer during cold weather conditions or underneath hot weather conditions when sweating profusely from physical activity such as hiking through difficult terrain.
Other Products You Can Wear In Conjunction To Snake Proof Pants To Protect Yourself

Along with using snake proof pants to protect yourself, you can also use other products and gear.
Along with wearing snake proof pants to protect yourself against snake bites while you're out and about, we also recommend investing in other products as well. These products include:
Protective Gloves
Protective gloves can be a great accessory if you're going out on a hike or a camping trip and you know you'll be navigating through snake-rich territory. If you're going to be doing any kind of work that involves physical activity, it's best if you invest in a pair of gloves that will protect your hands from cuts and scratches as well.
Snake-Proof Shoes
If you're investing in snake proof pants, you should also invest in shoes that are made of strong material so they can protect your feet and ankles from snake bites as well. A good pair of shoes can also help keep your feet dry and comfortable when out and about on outdoor adventures, while also helping you to climb and navigate safely on hikes, climbs, or camping trips.
Hike With A Walking Stick Or Snake Pole
If you're going to be hiking through areas where snakes are known to live, then it's best if you carry a walking stick or snake pole with you. This will help to protect you and your loved ones from any potential snakes in your path.
Need more ideas for products you can use in conjunction with snake proof pants? Take a look at some of the products we recommend below.
TrailBuddy Trekking Pole
The TrailBuddy Trekking Pole is, as its name suggests, the perfect partner for hiking. It can help not only protect you from snakes, but also assist as you navigate through tough terrain.
While the TrailBuddy Trekking Pole does not stop a snake from biting through your pants, it can help alert snakes as you approach and even offer you a form of safe snake removal if a snake is blocking your path.
The TrailBuddy Trekking Pole is made from high-quality aluminum and is durable and supportive.
Ven-Ex Snake Bite Kit
The Ven-Ex Snake Bite Kit is a must-have if you spend quite a bit of time outdoors in snake-rich territory. It comes with everything you need to treat a venomous snake bite and make it back home safely.
The kit includes an antivenin vial, sterile gauze pads, gloves, alcohol swabs, tweezers, and a CPR mask.
While having a Snake Bite Kit can offer assistance if you ever are bitten by a snake, this kit should not be used in place of professional medical assistance. If you are ever bitten by a venomous snake, be sure to call 911 and get professional help immediately.
How To Make Your Own Snake Proof Pants

Layering up on denim is an easy way to make your own snake proof pants.
Snake proof pants may sound a bit complicated, but the truth is that you can actually make your own snake proof pants at home. In some cases, simply layering up with several layers of jeans can keep you protected from snakes.
In other cases you can invest in certain materials and easily make your own waterproof pants to protect your legs and ankles from snake bites.
The process of making your own snake proof pants is fairly simple and involves using a few basic materials like canvas, denim or leather.
All you need to do is create a tight-fitting garment that will cover the parts of your body most likely to be exposed to snakes, such as the ankles, lower legs and thighs.
There are several DIY methods for making snake proof pants that you can use or adapt. Here are some of them:
1- Use a fabric called Polyurethane (PU) to make the pants from scratch. PU is a fabric that's used in making any type of garment or clothing for its sturdiness, durability and comfort. The fabric can be obtained from any local fabric store at an affordable price.
2- Use Kevlar to make snake proof pants from scratch. Kevlar is another type of fabric used in making bullet proof vests and other types of protective clothing. It's also known as one of the strongest fabrics in the world due to its high tensile strength and extreme resistance against abrasion and heat.
3- Use leather material to make snake proof pants by sewing it together with metal rings attached on each side of each leg seam so that if a snake bites through one side it will still be able to bite through another side too (or even both sides).
This method will add more weight (and cost) to your pants but they're still cheaper than buying them from an online store or at your local outdoor store.
How To Make Snake Proof Pants Out Of Jeans
If you want something that won't take too much time or effort then this option might be best for you. Simply wear multiple pairs of jeans over each other until they are thick enough that a snake bite wouldn't penetrate them easily.
This will help protect against small rattlesnakes and pit vipers but we don't recommend this method if you know you will be in areas where large venomous snakes are prevalent.
How To Make Snake Proof Pants Out Of Gore-Tex
Gore-Tex is a breathable fabric that is used in many different types of clothing and accessories, including pants and jackets. It has been shown to be resistant to most snake bites and offers good protection against smaller species of snakes like small rattlesnakes and copperheads.
These pants can be a bit pricey but if you have an old pair just lying around then it may be worth it to try wearing these pants either beneath or over top of denim jeans.
Keeping Yourself Safe From Snakes – Tips And Tricks

Protecting yourself from snakes when outdoors means being vigilant.
Along with investing in snake proof pants and other products to help protect yourself from snakes when outdoors, there are other steps you can take to ensure you are safe and able to enjoy your adventures outdoors while also reducing your risk of a snake bite.
First, avoid stepping or grabbing areas outdoors before looking. This is especially true if you're rock climbing or hiking. Don't stick your hands beneath rocks or in shrubs, and be sure to use a walking stick or walking pole if you are walking through long grasses or brush to help alert snakes to get out of your way as you are walking.
It's also a good idea to wear high-top boots and close toed shoes that offer good ankle support. Most snakes bite at the foot or ankle, and high top boots can help reduce the chances of you suffering a venomous bite.
Last, try and avoid hiking during the midday heat. Go out during the cooler mornings or afternoons, as this is when snakes are less likely to be sunbathing in warm, sunny spots on hiking trails or rocks.
We hope this has been a helpful guide on the best snake proof pants! Now we want to hear from you! Would you try your hand at making your own snake proof pants? Share your thoughts with us below in the comment section.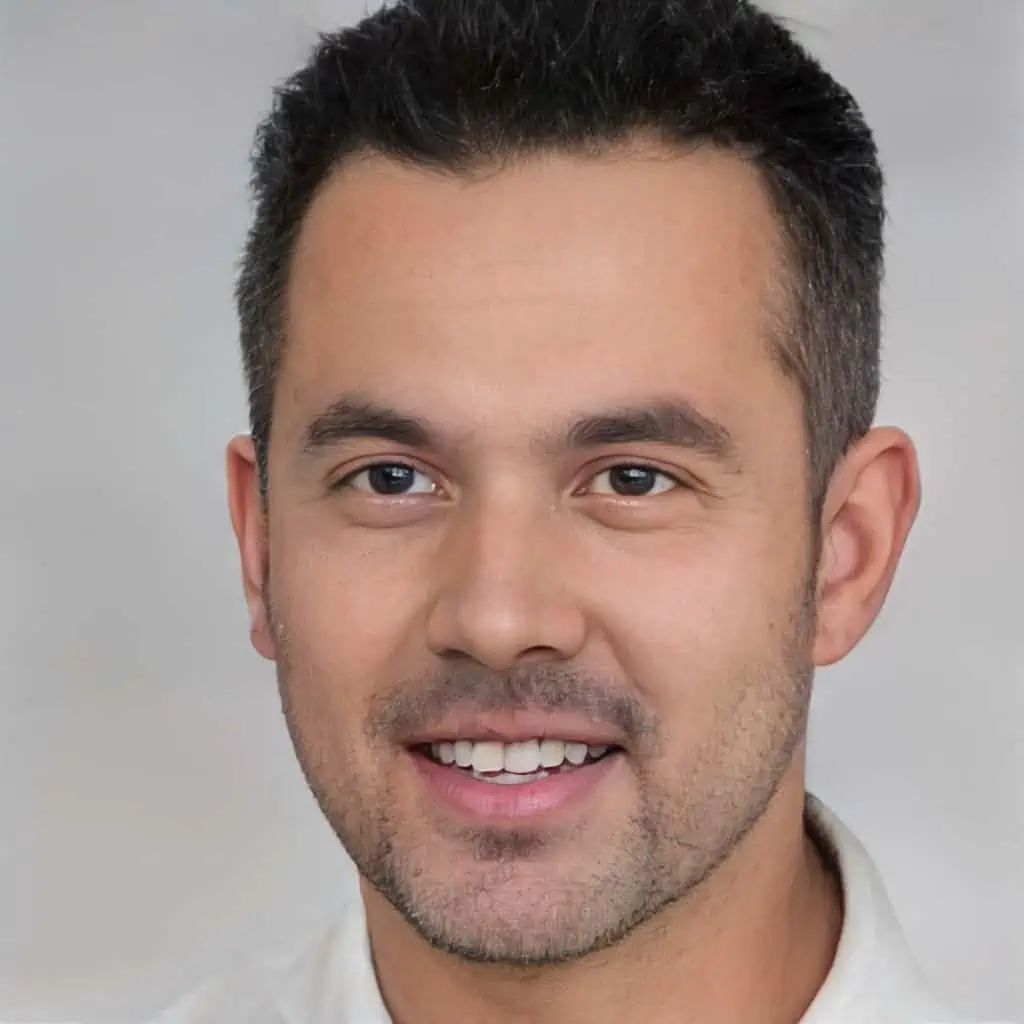 Jack founded our blog after two decades of working in the pest control industry. His vast experience dealing with a wide array of pests allows him to diagnose issues quickly and get to the heart of pest problems quickly and effectively. He has serviced more than 2,000 homes over his career and there is hardly any pest situation that he has not seen before.