Hiking is a way of life for many outdoorsmen, but it can also be dangerous if you're not adequately prepared. If you're an avid hiker, you already know to bring extra water, sunscreen, and a first aid kit. So why wouldn't you protect yourself with the proper tick spray as well?
Ticks can pose a number of dangers to humans and pets, and it's important to be proactive against them, especially when venturing out into heavily forested areas where they frequent.
And today, we're here to help. We've listed some of our favorite tick spray products for hikers and outdoor enthusiasts just like you. Let's get started.
What Is Tick Spray And Why Is It Different From Other Pest Control Sprays?

Tick spray works by using chemicals, essential oils, or other ingredients that either repel ticks or kill them on contact.
Tick spray is different from other common pest control and bug sprays because it is specifically designed to repel ticks. The best tick spray for hiking is going to be a spray that is formulated to spray on both yourself and your gear, so it's important to make sure you look for a spray that is safe for human skin.
Luckily, you do have a few options, including natural tick spray or chemical tick spray. Most natural tick sprays use essential oils, while chemical tick sprays typically use either DEET or Permethrin.
So, which type of tick spray is right for you? It depends.
This is where you'll need to consider the potential risks, and weigh the pros and cons of using a permethrin or DEET based tick spray against the pros and cons of using a natural based tick spray.
You should also consider the risks involved with getting a tick-borne disease from a tick bite to ensure you pick the best tick spray for you.
But just how serious are ticks? Well, according to the CDC, in 2018 alone there were 47,743 reported cases of Tickborne Diseases in the United States.  
These diseases included Lyme Disease, Spotted Fever Rickettsiosis, Anaplasmosis, Tularemia, Babesiosis, and Powassan virus. All of these are serious illnesses passed from ticks to people through a bite.
Luckily, tick bites and the subsequent risk of a potential tick born disease can be reduced simply by applying a good tick spray to yourself and your gear before hitting the trails.
With that in mind, let's take a look at the different kinds of tick spray products available.
Natural Tick Spray

Natural tick spray is often made with plant based ingredients free of chemical insecticides.
Natural tick sprays work by using essential oils like cedar oil, peppermint oil, and other organic ingredients that are generally safe for people, pets and the environment, but toxic to insect pests.
One of the main reasons people will choose natural tick spray over chemical tick spray is because natural tick spray is believed to pose less of a health risk to adults and children. However, there is some debate over whether natural tick sprays are the most effective route to take when protecting yourself and loved ones from ticks.
The good news is that using any tick repellent spray is better than using nothing at all. Furthermore, there are some natural tick spray products on the market that truly can help protect from tick encounters and bites.
With that said, we have listed a few of our favorite natural tick spray products for you to consider below.
Yaya Organics Tick Ban Spray
First on our list of natural tick sprays is a product by Tick Ban. This spray is free of DEET and Permethrin, and instead uses essential oils and other plant-based ingredients that are safe to spray on adults, children and even pets.
It includes castor oil, rosemary oil, peppermint oil, cedarwood oil, geranium oil, lemongrass oil and thyme oil that is properly diluted and mixed to be sprayed directly on exposed skin as well as clothing and gear.
In order for this tick spray to work properly, it should be applied as directed. We also suggest first spraying it on a small patch of skin or your pet's coat to ensure no one has an adverse reaction to the spray before applying it liberally.
Nantucket Spider Extra Strength Tick Repellent Spray
Another all natural and organic tick spray that uses essential oils to repel pests is Nantucket Spider Tick Spray. Again, this product is infused with plant-based ingredients and free of chemical insecticides like DEET and Permethrin, making it ideal for those who are passionate about organic pest control.
This tick spray is made for human use specifically, and contains rosemary oil, cedarwood oil, cinnamon oil, peppermint oil and more.  It also includes vegetable glycerin and other natural ingredients. It is designed to be sprayed on exposed skin and can also be sprayed directly into hair and on hiking or camping gear.
RepelSafe Tick Repellent
No products found.
Last, we have Repel Safe Tick Repellent by Cable and Case. This tick spray is, of course, all natural and designed to protect adults and children from pests like ticks, chiggers, mosquitoes, fleas, flies and biting gnats.
Like most natural tick spray repellents listed above, the spray is free of any chemical insecticides and is designed to be sprayed directly on skin and hiking or camping gear. However, unlike the other products listed, the above spray comes in travel size bottles, which is ideal for hikers and campers.
You can order it in quantities of up to 10, depending on how many you need, and should apply it as directed and as often as specified. This tick spray is also safe for use on dogs.
DEET Infused Tick Spray For Skin and Gear

DEET has been one of the most commonly used insecticides and tick repellents used in the US since the 1950's.
DEET, also known as Diethyltoluamide, is a chemical insect repellent developed in 1946 by the United States Army. It was specifically created to protect soldiers from insect bites in high-infestation areas.
It is designed to be sprayed or applied directly on human skin and clothing, and protects against a number of common insect pests like mosquitoes, fleas, chiggers, ticks, leeches, and more.
There is controversy revolving around DEET, however, as it has been known to cause health issues for adults and children if used incorrectly. However, if applied properly, most experts agree DEET is a safe way to protect yourself and loved ones from potentially dangerous tick bites and other biting pests.
Let's take a look at some of the most highly recommended DEET tick spray products, as suggested by experts.
Cutter Skinsations Insect Repellent
No products found.
Some tick spray products can be hard on skin, especially sensitive skin and the skin of children. This is one of the reasons we like the above DEET tick spray by Cutter. This product is not only made with DEET to protect you from ticks while hiking, but it is also infused with aloe and vitamin E to help moisturize skin and protect it from irritation.
This tick spray repels not only ticks, but also most other common biting and flying insects and pests. It is especially designed to be sprayed directly on skin and does not leave behind a greasy or oily residue.
And while this is a more gentle tick spray, it's still best to only use this spray as directed when spraying it on children and refrain from spraying this tick spray on dogs or cats.
Tender Ben's DEET Tick Spray
One of the most popular DEET tick sprays is a repellent spray by Tender. This spray comes in a travel size spray bottle that is 3.4 ounces, making it the perfect accessory for hiking and camping. It is made with DEET and designed specifically to repel and kill pests like ticks, mosquitoes, midges, and other biting pests.
Once applied, this tick spray offers up to 10 hours of pest protection. And while it is designed to be sprayed on exposed skin, you can also spray it on your gear and clothing.
Of course, because this is a chemical insecticide, use it carefully when spraying it on children and refrain from using this spray on pets.
Repel 100 Insect Repellent
No products found.
We are also fans of Repel 100. Again, this is another pump tick spray made with DEET and designed to protect you and your loved ones from ticks, mosquitoes, gnats, and ants. It's also the perfect size for camping or hiking, and comes in a 1-ounce spray bottle that can easily fit in pockets or backpacks, or you can also order it in larger sizes up to 4 ounces.
Once applied, this tick spray can protect you for up to 10 hours, and is even weather and water resistant. The spray is specially formulated for severe insect conditions, and is ideal for tick season, especially if you spend quite a bit of time outdoors. It is made with 11% DEET and includes other ingredients to protect you and your loved ones.
Coleman 40% DEET Tick Spray
And speaking of severe insect conditions, the last tick spray on our list is designed for just that. This order includes a two pack of DEET tick spray that repels biting and flying insects, and contains up to 40% DEET insecticide to keep you and your loved ones safe from bites and potential illnesses.
Once applied, this spray can last for up to eight hours, and it is again designed specifically to be sprayed on exposed skin. You can also use this spray on your gear and clothing, as it is unscented and does not stain or leave a greasy residue. Read the directions before using this DEET spray on children, and do not use this product on pets.
Permethrin Infused Tick Spray For Clothing and Gear

Many permethrin based tick sprays are ideal for spraying on gear like clothing, hiking boots and backpacks.
Permethrin is a synthetic insecticide that is toxic to a number of insects, including ticks. It works by affecting the nervous system in insects which causes paralysis and death upon contact. Although permethrin is a chemical insecticide, and while chemical insecticides can be harmful to people, pets and the environment in large doses, permethrin is generally safe when used and applied as directed.
In fact, permethrin is commonly used in areas where food is stored and prepared, and in pest control sprays that go on human and pet bodies. Unlike insects, who cannot metabolize permethrin, animals and humans can break it down much easier and thus are relatively unaffected by it when it is used properly.
However, in large doses or if not used as directed, products and tick sprays containing permethrin can be harmful. It's important to always use pest control sprays and products containing insecticides as directed, and keep them out of reach of children and pets.  
The below permethrin tick spray products we have listed are specifically designed to spray on hiking gear and camping equipment. Make sure you read the directions carefully before attempting to spray these tick sprays on exposed skin.
Sawyer Products Permethrin Insect Repellent
One of the things we like best about the above tick spray by Sawyer is that you can order it in different application varieties, depending on our needs. This includes a pump spray, like you see above, as well as aerosol options and travel container sizes.
Made with Permethrin insecticide, this tick spray is specifically designed to be sprayed directly on gear and clothing, as we mentioned above. It is not meant to be sprayed on exposed skin, but it can help repel ticks from getting near you while hiking if you apply it correctly on pants, shirts, backpacks, hats, socks and shoes.
In fact, once it is sprayed on your clothing and gear, this tick spray can bond to the fabric for up to 6 weeks or up to 6 washes, whichever comes first.
Coleman Gear and Clothing Permethrin Tick Spray
Another tick spray that is specifically designed to protect you by bonding to your gear and clothing is by Coleman. This spray, made with Permethrin insecticide, comes in a 6 ounce can and is designed to be sprayed directly on shoes, hats, socks, pants, shirts, jackets, backpacks, tents and sleeping bags. Once applied, it bonds directly to the fabric and can help protect you from ticks for several weeks and multiple washes.
Once applied, you will need to allow this permethrin tick spray to dry for up to four hours before you can use the gear or clothing items.
Best Homemade Tick Spray and Repellents

Most DIY tick repellent sprays call for essential oils like peppermint or cedarwood oil. 
As you likely noticed, many natural tick spray products contain essential oils and other ingredients you may already have laying around your house. If you do have essential oils, you might even be able to make your own tick spray right there at home.
Again, before you go invest your time in do it yourself pest control practices, make sure to do plenty of research to ensure you are properly protecting yourself and your loved ones from potentially dangerous insects and insect bites.
Now, let's talk about ingredients that repel ticks, as well as tick spray recipes you can make yourself.
Tick Repellent Essential Oils:
Neem Oil
Garlic Oil
Tea Tree Oil
Peppermint Oil
Citronella Oil
Rose Geranium Oil
Basil Oil
Clove Oil
Thyme Oil
Eucalyptus Oil
Lavender Oil
And Cedarwood Oil
Tick Repellent Household Ingredients:
Cinnamon
Garlic
Oranges
Lemons
Apple Cider Vinegar
Vodka
Essential Oil and Vinegar Tick Repellent and Bug Spray Recipe 
Ingredients:
80 Drops of Lavender Oil
80 Drops of Rose Geranium Oil
80 Drops of Citronella Oil
80 Drops of Thyme Oil
40 Drops of Cedarwood Oil
40 Drops of Eucalyptus Oil
40 Drops of Peppermint OIl
20 Drops of Clove Oil
20 Drops of Basil Oil
4 Ounces of Apple Cider Vinegar
Filtered Water
8 Ounce Spray Bottle
Directions:
Combine the above ingredients into the spray bottle and top it with the filtered water until the bottle is full. Then shake the bottle until the mixture is combined thoroughly. (You'll likely need to shake it again each time before use). Apply this combination to any exposed skin every hour or so to repel pests like mosquitoes, ticks, fleas, chiggers, and other biting insects.
Eucalyptus or Cedarwood Oil Tick Spray Recipe 
Ingredients:
4 Ounces of Distilled Water
20 Drops of Eucalyptus Oil OR Cedarwood Oil
1 Spray Bottle
Directions:
Combine the above ingredients into a spray bottle and shake the bottle until the solution is mixed. Then spray it liberally on exposed skin, gear, and clothing every hour while outdoors.
Pro Tips From Experts On Using DIY Tick Spray:
While using homemade recipes and essential oils for tick spray repellent can work, it can also pose some problems if not applied correctly or applied as often as needed in order to work. It's especially important to note that essential oils, if not diluted properly with water, can be irritating to skin, especially the sensitive skin of children and pets.
Before using an essential oil tick spray on yourself or loved ones, test a small amount of the diluted essential oil of your choice on a patch of exposed skin to ensure no reaction occurs.
It's also important to remember that, unlike many chemical insecticide tick spray or natural tick spray you can purchase, you'll likely need to reapply homemade tick spray every hour on exposed skin and gear to ensure it works properly to protect you from ticks.
Other Ways To Protect Yourself From Ticks While Hiking

Wearing protective clothing can also help keep you safe from ticks during a hike. 
Properly protecting yourself from ticks during a hike goes beyond just using a quality tick spray. It's also important to wear the appropriate clothing and gear. Of course, ticks don't only live in forested areas. They also venture into your yard and garden, especially if you live in regions with warmer climates.
Here are a few ways you can protect yourself and loved ones from ticks no matter where you venture.
Wear The Appropriate Clothing
When gearing up to go for a hike, make sure you don the right clothing. Long sleeves and shirts will not only protect you from potentially poisonous plants, but also biting insects like ticks, mosquitoes and chiggers.
You can also purchase clothing that has a tick repellent already built in. Permethrin-infused shirts and slacks are available at many online retailers and outdoors stores.
INsect Xtreme Performance Outdoor Shirt
If you're not sure where to go to look for insect repellent clothing and gear, we'll get you started by listing one of our favorite products by Insect Xtreme. This shirt not only comes in several colors and sizes, but it is also made of 100% polyester material to keep you cool and comfortable during a hike.
And while using tick spray on exposed skin will help repel and prevent tick bites, wearing an insect repellent infused shirt like the one above will also help protect from ticks as well as other insects like mosquitoes, chiggers, and even biting ants. Best of all, this gear is specifically designed for outdoor use, so it is durable and long-lasting.
Keep Everything Tucked In
While this may not be the coolest hiking look, it can help protect you from ticks while outside, especially if you are venturing into densely forested areas. Tuck your pants into your socks and your shirt into your pants.
Wear long sleeves that are tight at the wrists and consider wearing a hat with a bug net that falls over your chest. This will keep sneaky ticks from getting under your clothing, where they can bite you without you realizing it.
Spray Yourself and Your Clothing With Tick Spray
When you put on tick spray, don't just apply it to exposed skin. Use tick spray liberally on your gear and clothing as well. Of course, before doing so, make sure the spray won't stain. Luckily, most tick spray products are designed to be applied to both the body and gear, and won't leave behind a messy residue.
The below video talks more about how you can protect yourself from ticks while hiking.
<iframe width="560″ height="315″ src="https://www.youtube.com/embed/ENmVXtwsKE8″ frameborder="0″ allow="accelerometer; autoplay; clipboard-write; encrypted-media; gyroscope; picture-in-picture" allowfullscreen></iframe>
Of course, hiking isn't the only time you'll need to worry about tick spray and tick protection. Ticks, as we mentioned above, can often venture into your yard. Let's talk about some ways to keep yourself protected from ticks closer to home using not only tick spray, but a few tips and tricks from experts.
Plant Tick Repellent Plants and Trees In Your Yard:
Ticks are sensitive to certain plants and will steer clear of gardens and yards that utilize companion planting to keep pests at bay. Some of the best tick repellent plants to consider implementing into your landscaping include:
Lemongrass
Garlic Plants
Peppermint Plants
Mint
Chrysanthemums
Rosemary
Lavender
Basil
Catnip
Eucalyptus
Chives
Beautyberry
Scented GeraniumsMarigolds
Sage
Pennyroyal
Wormwood
Rue
Keep Up With Landscaping
Ticks prefer longer, unkempt grasses and overgrown shrubbery. They also can't jump or fly, so they rely on taller vegetation to allow them to reach potential passing hosts. You can help prevent ticks in your yard by ensuring you keep your lawn mowed short and trees and shrubs trimmed and organized.
Remove Debris Like Wood Piles and Get Rid of Dead Trees
Remove as much unnecessary debris as possible around your property. This will not only help reduce your chances of dealing with ticks, but also other pests like rodents, spiders, roaches and earwigs.
Use Cedar Mulch To Border Your Property 
Like cedarwood oil, cedar mulch is a great natural repellent against crawling insects like ticks. To protect your property, especially if you live in an area that backs up to forests or fields, you might consider lining your property with a three foot barrier of cedar mulch.
Use Tick Spray During Tick Season, Especially When You're Hiking, Camping, Or Venturing Into Forested Areas 
Wild animals are some of the main hosts of ticks, so where there is wildlife, you can expert there to be ticks. Whenever you venture into wild territory, you should prepare to protect yourself from ticks using a quality tick spray.
It might also be a good idea to do so when you're gardening or if your children are playing outside, especially if you live in an area that backs a greenbelt, field or forest, as we mentioned above.
Remember, working to prevent tick bites is quick, easy, and inexpensive. Best of all, it could save you and your loved ones from a serious, tick borne illness.
We hope this has been a helpful guide on the best tick spray products, and that you now have a better idea of which type of tick spray would work best for you and your loved ones.
With that in mind, we'd love your feedback. Would you prefer to use an insecticide tick spray or a natural tick spray to keep ticks at bay? Leave us your opinion in the comment section below.
Stay safe out there and thanks for reading!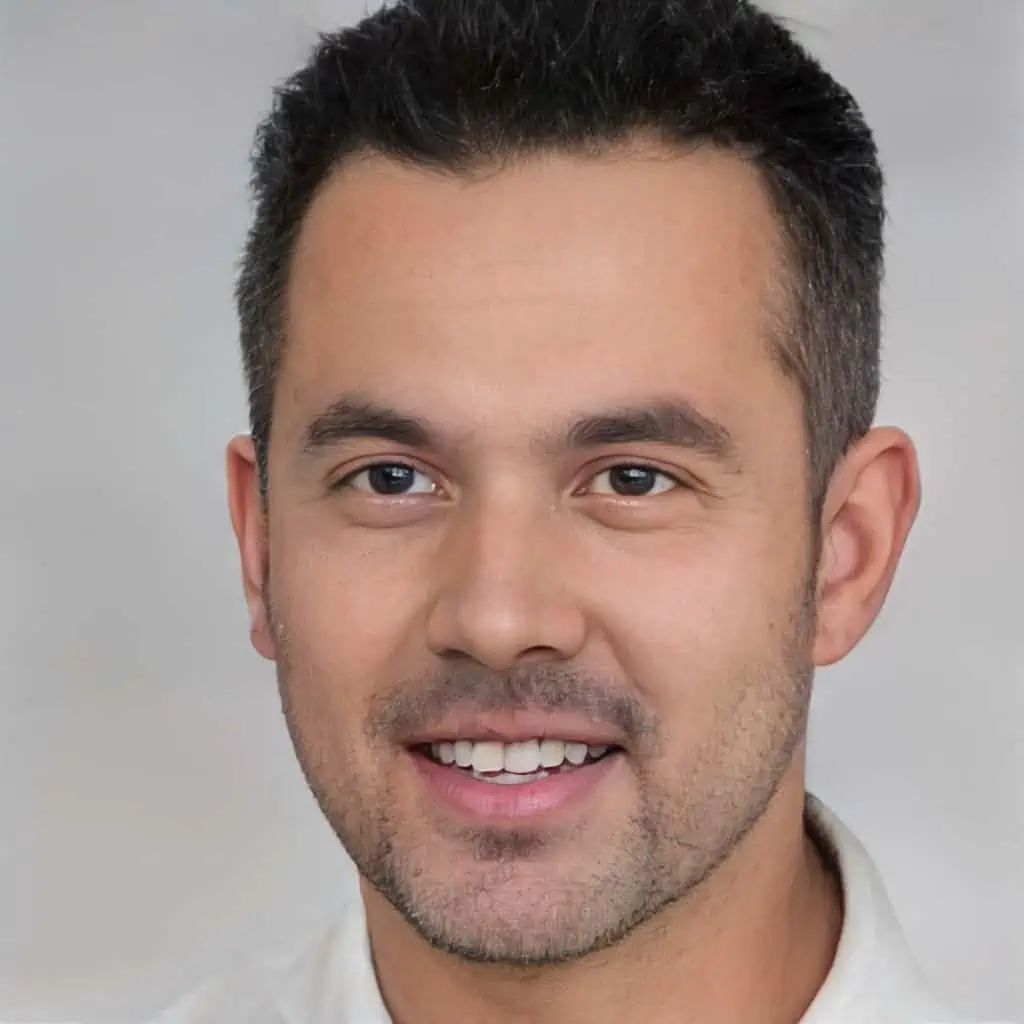 Jack founded our blog after two decades of working in the pest control industry. His vast experience dealing with a wide array of pests allows him to diagnose issues quickly and get to the heart of pest problems quickly and effectively. He has serviced more than 2,000 homes over his career and there is hardly any pest situation that he has not seen before.