It's that time of year again. Summer has well and truly faded into fall, the air is getting cooler, and homeowners up and down the land are dusting off their best battery-powered leaf blower in an effort to keep on top of the seasonal downpour of freshly fallen leaves.
After all, while the typical fall foliage may decorate the garden in a beautiful patch work of crisp reds, golds, oranges, and yellows that is undoubtedly pleasing to the eye, it can also cause all a whole host of problems.
Even if you're not particularly concerned without your outdoor space looking tidy in the fall and winter months, too a thick layer of fallen leaves can effectively "smother" your garden, blocking air, water, and essential nutrients to getting through to the soil and roots of your grass, and you don't need us to tell you what a detrimental impact that's going to have on your lawn.

Fall foliage may look pretty, but all those fallen leaves can wreak havoc on your property, making a good-quality leaf blower a solid investment 
What's more, all those leaves act as a haven for all manner of pests such as grubs, scarab beetles and millipedes, and lawn diseases that can continue to affect your garden even into next spring.
In other words, keeping on top of the yard work and keeping on top of those leaves is essential, but if you don't already have a good leaf blower to hand, don't worry, we're here to help.
In this guide, we've tried, tested, and reviewed the very best battery-powered leaf blowers on the market to help you find the perfect piece of equipment for keeping your garden looking at its best right the year-round.
Why focus exclusively on battery-powered models?
Before we dive into our top picks, let us first explain why they're by the far the best option for dealing with fallen leaves.
Why Choose a Battery-Powered Leaf Blower?

Gas-powered leaf-blowers like this one may be the most powerful, but they're also the noisiest and most damaging to the environment, making battery-operated models a better choice. 
There are three main types of leaf blowers. You've got your gas-powered versions, your battery-powered blowers, and you've got those that plug into the mains.
For the most part, we can pretty much rule out these main-powered leaf blowers as being a good option for most homeowners.
Sure, they're quiet, never run out of power (unless your electricity blows out), and are great if you only have a small space to keep tidy, but like other garden power tools such as weed eaters, the chord means you're severely restricted to how far you can move. So, if you've got a larger garden, this could mean there are some spots that are just hard -if not impossible- to reach.
Even if you use an extension, you may still find that you have a difficult time when it comes to getting into all those nooks and crannies and around corners.
Meanwhile, gas-powered leaf blowers do have one big advantage in that they're the most powerful type available, which is why they're often chosen for commercial operations such as public parks, nature spots, and similar large-scale venues.
However, they're also excessively noisy, smelly, and most importantly, bad for the environment.
A cordless, battery-powered leaf blower, on the other hand, is quieter, more environmentally-friendly, and has none of the movement-restriction problems that you get with a mains-powered model.
They also tend to be much lighter than gas models too, so you don't have to worry about aching arms after you're done.
It's for this reason that we've chosen to focus only on battery-operated blowers today and so, without further ado, let's take a look at our top ten picks.
Top Ten Best Battery-Powered Leaf Blowers
1. Greenworks BA40L210 40V Electric Leaf Blower – Best All-Round Blower
Greenworks make a variety of different cordless leaf blowers, all of which boast different advantages but are equally as impressive. It's for this reason that you'll rarely come across any list of the best leaf blowers without coming across at least one or two of their products.
Yet while others may have their own favorites, we're convinced that the Greenworks BA40L210 40V Electric Leaf Blower is not only the best Greenworks blower on the market, but also one of the best battery-powered blowers period.
For one thing, it offers a satisfying mix of power and usability. At only 6.6 lbs, it's one of the lightest models on the market, which makes it very easy for carrying around.
Greenworks do offer an even lighter, 3.3 lbs model, but that offers a relatively low 115 CFM (Cubic Feet per Minute) of power. Meanwhile, the BA40L210 model sacrifices just a few pounds of weight (which to be honest, doesn't make much of a difference) in order to pack in a lot more power – 430 CFM of it to be precise, with a top wind speed of 115 MPH.
The blower comes with a 40V 2Ah li-ion battery and charger which, in itself is very impressive. Many users report that the battery takes no more than an hour to reach full charge and can last up to 35 minutes depending on the speed you use it at.
Speaking of which, there's a handy variable-speed trigger on this one that helps you maximize the battery life, keeping it fairly low on those easy-to-clear spots then upping the power in more challenging areas.
Combined with the brushless motor and cruise control option, all of this helps you clear up to three-quarters of an acre effortlessly, all with almost no noise and no fuss.
PROS:
Lightweight design
Brushless motor ensures better performance
Variable speed trigger and cruise control option.
CONS:
Other blowers work better on gutters.
2. DEWALT Flexvolt MAX Blower – Best High-Powered Leaf Blower
The Dewalt name has been synonymous with superior quality for the better part of a century. Since as far back as 1924, the Pennsylvania-based brand's commitment to delivering high-performance, value-for-money tools has been evident in everything from their best-selling power tools like angle grinders and orbital sanders to their range of garden tools such as lawnmowers, strimmers, and yes, leaf blowers.
So it doesn't come as much of a surprise to find that a brand who have have been industry leaders for so long would be near the top of our list with their DEWALT Flexvolt MAX Blower, a truly powerful product that combines everything you'd look for in a quality leaf blower into one complete package.
The blower uses a 60V lithium-ion battery which provides an average run-time of 30 minutes on full charge at an average setting. Sure, some blowers last longer before you need to replace the batteries, but with an impressive performance capability of 423 CFM at 129 MPH, the Flexvolt MAX Blower is so powerful that you really don't need much more than that.
That said, if there's one thing we like even more than the power itself, it's just how easy it is to handle all that power without feeling like you've just spent hours pumping in the gym afterwards.
At 9.8 lbs, it is a little heavier than other top models, but it's also ergonomically designed so that you'll be able to move around and clear large amounts of space with ease.
PROS:
High-powered 423 CFM model
60V batteries can be used on other Dewalt products
Durable construction guarantees years of use.
CONS:
Heavier than some models
Higher price tag than other Dewalt leaf blowers.
3. WORX WG584 40V Power Share Turbine Cordless Leaf Blower – Easiest to Use Blower
There's a lot to like about most of the different leaf blowers available from the WORX brand, but the WORX WG584 40V Power Share Turbine Cordless Leaf Blower is our clear favorite.
Sure, the battery life is a little disappointing, typically running for no more than 25 minutes before it starts begging for a recharge, but what it lacks in longevity it more than makes up for in performance.
Operating at a maximum CFM of 430 with a top wind speed of 90 MPH, it's almost -though not quite- as powerful as our top-ranked pick from Greenworks, meaning that, although you may have to work a little harder, you'll still be able to blast your way through large gardens and open spaces without too much trouble.
The three-different speed settings are also a nice touch. The lowest setting is great for prizing leaves from pavements and tight spaces while the high-end, 90 MPH setting is great if you need a short, heavy blast of power. In between, the regular setting is more than enough to clear up your average leave-strewn yard in the middle of fall.
Even with all that working in its favor, what we like best about the WORX WG584 is how easy it is to use.
Packing a lot of power into a compact, lightweight design, this excellent leaf blower can be easily controlled with one hand, while the ergonomic design means you can flick between speeds while the blower is in operation.
PROS:
Small, hand-held design
Three-speed settings
430 CFM ensures plenty of power.
CONS:
Can get fairly loud
Less battery life than other models.
4. Black & Decker 20V Max Lithium Sweeper – Best Leaf Blower Under $100
So far, we've focussed exclusively on high-performance, high-powered leaf blowers. This is great if you're constantly besieged by a thick quilt of heavy foliage every fall, but if you only need to do a light amount of yard work to keep on top of those fallen leaves then some of the models we've looked at so far may be a little excessive.
That's where the Black & Decker 20V Max Lithium Sweeper really comes into its own.
Weighing just 3.7 lbs, it's remarkably lightweight so you can be sure that you'll have no problems maneuvering it around your property, using a MAX Lithium-Ion 1.5Ah battery to provide up to 15 minutes of continuous use.
This relatively small run time, combined with a maximum CFM of 100 may not look all that impressive compared to some of the more beastly machines on this list, but again, it's more than enough for clearing away a modest amount of leaves and other debris from hard surfaces such as driveways, patios, and decking.
Best of all, it comes with a really low price tag, saving you the extra hundred dollars or so that you'd have to spend on a higher-powered product, all while retaining the kind of world-class quality that has made Black & Decker the go-to name for just about any kind of power tool from cordless drills and screwdrivers to brad nailers, chainsaws, and everything in between.
PROS:
Low cost
Lightweight design
Very low noise
CONS:
Not suitable for lawns
Battery runs out after 15 minutes.
5. Kobalt 40-Volt Lithium Cordless Electric Leaf Blower – Best Mid-Range Leaf Blower
The Kobalt 40-Volt Lithium Cordless Electric Leaf Blower boasts an impressive 45 minutes of battery run-time on a single charge. If you've been paying attention, you'll have noticed that this is by far the longest run-time of any model so far, making this a great choice if you have a particularly large area to cover and don't want the hassle of recharging the battery.
That said, battery life is only one factor that you need to consider when choosing the best leaf-blower for your garden. After all, what's the point in walking around the place for 45 minutes if your equipment lacks the power to do a decent job?
Fortunately, the Kobalt Electric Leaf Blower delivers in that respect too.
It offers a sizable 480 CFM and 110 MPH which should serve you well over a good-sized area of land.
On the downside, this one is a little heavier than other models, but it should still be plenty comfortable enough to use over a long period.
PROS:
45-minute battery life
3.0 ah battery can be used with other Kobalt products
Variable-speed trigger and turbo boost
CONS:
10 lbs weight.
6. RYOBI RY40440 Cordless Leaf Blower – Best Backpack Blower
Make no mistake about it, we're big fans of Ryobi's wide range of battery-powered products, especially those designed for outdoor use.
Their popular cordless lawnmower ranked highly in our recent guide to the best battery-powered lawnmowers, while their best-selling hedge trimmers, chainsaws, and other essential yard work equipment are all of a very high standard.
The Ryobi RY40440 Cordless Leaf Blower is a perfect example of exactly why we like this brand so much.
As with most Ryobi products, the battery lasts an extraordinarily long-time on a single charge. In this case, you can typically use your leaf blower on a standard-setting for up to 40 minutes before you need to recharge it, giving the Kobalt blower we looked at earlier a serious run for its money.
It also boasts a decent amount of power, 145 MPH and 625 CFM's worth of it to be exact, with a variable speed throttle and cruise control options that help you maximize battery life while still performing well enough to make clearing both lawns and hard-surface areas such as patios and driveways.
Even with all that going on, the best part about the Ryobi blower is the backpack feature. Typically, if you had a large area to cover, walking around carrying your leaf-blower would soon get uncomfortable, meaning you'd be better off with a traditional lawn sweeper instead.
With the Ryobi RY40440, there's no such problem. Just throw the backpack over your shoulders and you can walk around for as long as it takes without your arms tiring out.
PROS:
Backpack makes it easy to cover large distances
One of the quietest leaf blowers around.
CONS:
Weighs 17+ lbs
Expensive.
7. EGO Power Variable Speed Leaf Blower – Longest Battery Life
Battery run-time may not be the most important factor for everyone, but those for whom it does matter, it matters *a lot.*
With that in mind, if you're looking for the one model that's going to give you the longest run-time on a single charge, the EGO Power Variable Speed Leaf Blower really is the only option.
Depending on the setting, the  5.0 Ah ARC Lithium Battery can provide as much as 75 minutes of use before it requires a recharge. That's a whole half an hour more than the Kobalt blower we looked at earlier.
Of course, your battery is likely to run out sooner if you switch on the turbo boost feature, which ramps up the power to a whopping 580 CFM.
Speed-wise, you're talking a top-level performance of 168 MPH, making it perfect for blasting away thick layers of leaves, though again that's going to cut into your run time. If you don't need quite so much power, simply using the variable speed controls will help you run things on a more modest setting for longer.
On the downside, the price isn't exactly budget-friendly, though EGO Power does at least throw in both flat and tapered nozzle attachments to sweeten the deal.
PROS:
75 minute run time
Battery reaches full charge in 100 minutes
Delivers the same high-powered performance as gas blowers.
CONS:
8. KIMO 20V Cordless Leaf Blower – Best Lightweight Leaf Blower
Keeping on top of the yard work may be important, but let's be honest: Carrying that leaf blower around the garden with you can soon make your arms feel tired.
The KIMO 20V Cordless Leaf Blower looks to solve that problem by packing a decent level of leaf-blowing power into the lightest possible product.
Barely tipping the scales at 2.2 lbs, this nimble little device may be small, but don't let that fool you. It's still capable of reaching a maximum wind speed of 150 MPH, so there's still more than enough power here to clear away medium-large-sized lawns, driveways, gutters, and swimming pools.
Still, even that isn't the best bit.
The Kimo Cordless Leaf Blower also doubles up as a powerful yard vacuum.
Simply attach the collection bag, flick the switch, and you can use it as a pond vacuum, or as a general multi-purpose garden cleaning tool.
All in all, an easy-to-use, versatile product that provides great value for money.
PROS:
Weighs less than 2.5 lbs
Converts into a vacuum
CONS:
Might struggle in gutters
9. Oregon BL300 Leaf Blower – Best For Cleaning Gutters
So far, we've spent much of our time talking about using leaf blowers to clear lawns, driveways, and other ground-level surfaces, but the truth is that your gutters are the one part of your property where fallen leaves are going cause the most problems.
On the face of it, any of it the products on our list will help you clean out those gutters, though some of the larger ones may make it difficult to move about, especially if you're perched on top of a ladder.
This is precisely why we love the Oregon BL300 Leaf Blower.
With 507 CFMs and a top speed of 131.5 MPH, it's more than up to the task of blasting away leaves that might have become stuck to the insides of your gutters, so you'll have no problems even once the weather starts getting worse as winter approaches.
Yet despite that, it's really small, measuring just 31.25″ x 5.50″ x 11.50″. This would likely be a pain if you had to sweep it across your lawn, but its compact frame and ergonomic design ensure that when it comes to those pesky gutters and other awkward, hard-to-reach spots, there really is nothing better.
PROS:
Compact design makes it great for flexible maneuvering
Solid 40 minutes of run-time.
CONS:
Would be uncomfortable for clearing large lawns.
10. Milwaukee M18 Leaf Blower – Best for Large spaces
Often imitated, never duplicated, Milwaukee Electric Tools have been an American institution since the early 1920s, developing a reputation for innovation by constantly developing practical, useful solutions to the kind of problems faced by modern home and garden owners.
So we'd be remiss if we didn't finish our list without a look at the Milwaukee M18 Leaf Blower.
Based on their best-selling gas-powered leaf blower, albeit with none of the toxic pollutants and deafening noise, this M18 offers 450 CFM maximum air volume and a top speed of 120 MPH. Meanwhile, the battery life is impressively long at a solid 45 minutes.
According to some users, all of these features combined help them clear an entire 4-acre site without once having to recharge the battery, so if you've really got a lot of space to take care of, this may well be the one for you.
PROS:
45 minute battery run time
Reputable brand
Excellent speed-variation controls.
CONS:
Frequently Asked Questions About Battery-Powered Leaf Blowers

Buying a leaf blower saves all the hassle and hardwork of raking up those leaves come the fall. 
Do All Battery-Powered Leaf Blowers Come with the Battery and Charger Included?
Mostly, yes. If you buy your blower directly from the manufacturer or at least from a reputable third-party brand then most of the time you'll receive the whole kit including the battery, charger, and any extras.
However,  some independent sellers seem to offer the exact same product as the big brands at a lower cost. This looks like a great deal at first, but the smaller price tag is often because you have to buy the battery and charger separately and this can end up costing you more.
Our best advice is to always check product descriptions very carefully when buying online or speak to a store assistant if shopping at a brick-and-mortar store to ensure you know exactly what you're paying for.
How Long Will a Battery-Powered Leaf Blower Run For?
The best battery-powered leaf chargers have a typical run-time between 30 minutes and an hour per fully-charged battery.
How Long Do The Batteries Last For in Total?
Though it varies from brand to brand, a battery should provide you with 3-5 years of use before you need to start thinking about replacing it.
This is assuming that you're using your leaf blower an average amount. If you use it frequently all through the year, your battery may only last 2-3 years.
What Kind of Maintenance Does a Leaf Blower Need?
Unlike say, your riding mower or other garden power tools, leaf blowers require very little maintenance, but there are a few things that you can do to keep them performing at their best for longer.
When not in use, fully charge the batteries but then keep them separate from both the charger and the equipment as having your batteries connected to anything can slowly drain them.
You'll also want to give the battery contact points on your blower the occasional wipe down and, of course, occasionally clean out the nozzle so that a build-up of stuck leaves doesn't block the airflow.
Leaf Blower Buyer's Guide

If you have huge piles of leaves to clear, then choosing a blower with a higher MPH and CFM will help you tackle them with ease.
So, you've seen what we consider to be the ten very best battery-powered leaf blowers on the market, but how did we come up with our choices?
Below, we look at the most important factors to consider when choosing a quality leaf blower, partly to help you understand the decisions we made, but mostly to help you determine the best blower to spend your hard earned money on.
Battery Run Time
If you only have a small garden or you're simply using your leaf blower to give your driveway a quick going over then battery life shouldn't make too much of a difference. Even those with batteries that last no more than 15 – 25 minutes should be sufficient, though it is a pain if you have to keep recharging the battery after every use.
On the other hand, if you have a larger space to keep tidy and you want to be sure you can tackle all of it without replacing the battery, look for a model that offers at least 35 – 45 minutes.
Cubic Feet per Minute (CFM)
You won't have read very far into this article without noticing that we talk about CFM a lot. That's because it's one of the most essential factors in determining how well your blower works.
In a basic sense, CFM refers to the number of cubic feet of air emitted from the nozzle of your blower every minute. The bigger the CFM, the more overall power you have and the more leaves and debris you can move.
A blower with 500 – 600 CFM, for example, will be more than capable of blowing away thick layers of foliage as well as small rocks and similar garden debris.
Miles Per Hour (MPH)
When we talk about MPH in terms of leaf blowers, we're talking about the speed at which all that air comes blasting out of the blower nozzle. Faster air is generally stronger and can mean you get the job done quicker, though for best results you ideally want a high MPH and CFM working together.
Bottom Line
Fallen leaves may make your garden look pretty, but they can create all kinds of problems from ruining your lawn to clogging up drains and gutters.
While you could always simply get the rake out and get to work, that's going to be fairly time-consuming, not to mention a backbreaking chore, if you've got a large area to cover, or if your property is surrounded by lots of trees.
Thankfully, the best battery-powered leaf blowers solve that problem, making light work out of even the heaviest levels of foliage, and all with none of the maneuverability problems, noise, or pollution that you're stuck with if you chose a gas or mains-powered blower instead.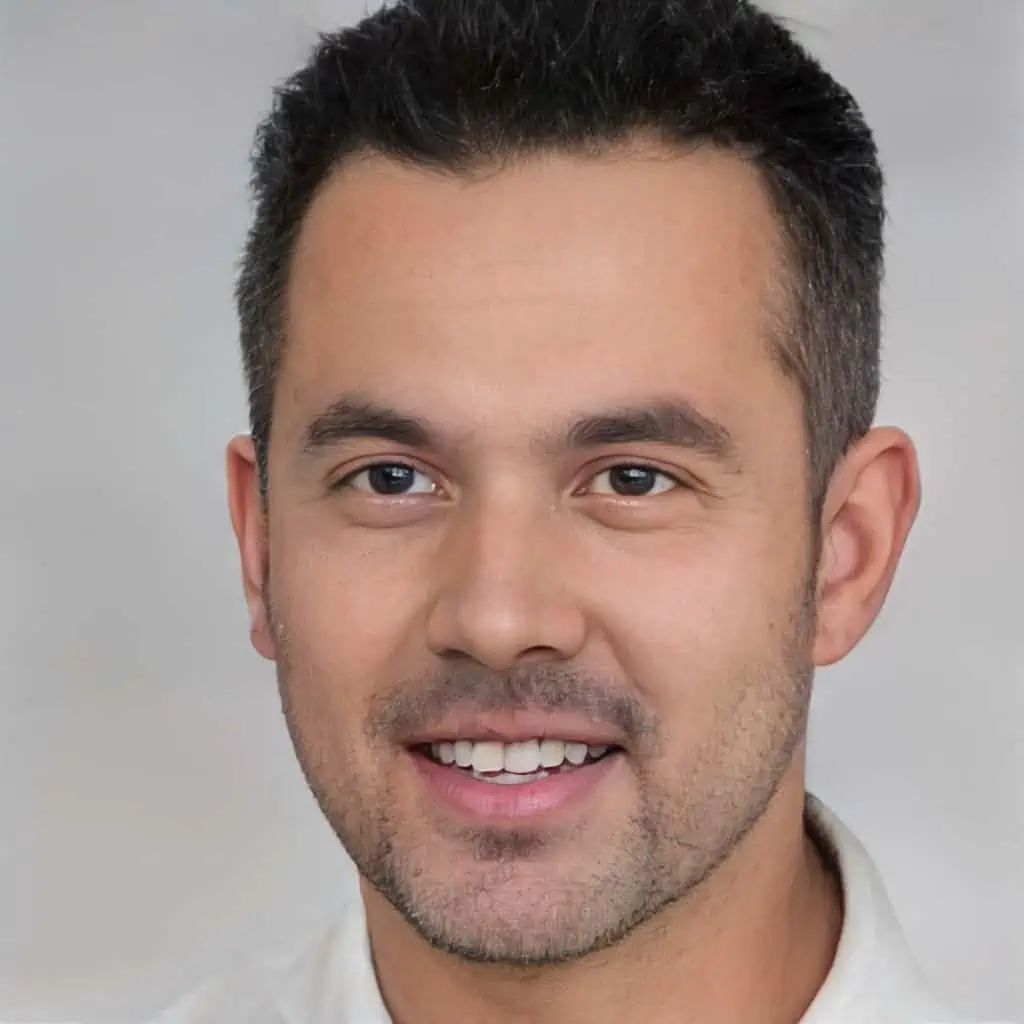 Jack founded our blog after two decades of working in the pest control industry. His vast experience dealing with a wide array of pests allows him to diagnose issues quickly and get to the heart of pest problems quickly and effectively. He has serviced more than 2,000 homes over his career and there is hardly any pest situation that he has not seen before.